What's in the box?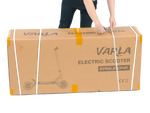 Varla Eagle One Box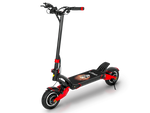 Varla Eagle One *1
Electric Scooter Charger 2.0A *1
Varla Scooter Inner Tube *1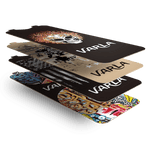 Scooter Deck Frosted Sticker *4
16 in 1 Multi-Function Repair Tool *1
Users' Manual *1
Bolt Cover *4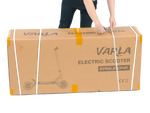 Varla Eagle One Box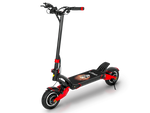 Varla Eagle One *1
Electric Scooter Charger 2.0A *1
Varla Scooter Inner Tube *1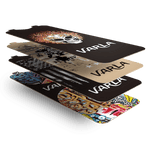 Scooter Deck Frosted Sticker *4
16 in 1 Multi-Function Repair Tool *1
Users' Manual *1
Bolt Cover *4
1. Shipping Area
We currently provide shipping to the Mainland EU.
Varla will do our utmost to deliver your package as fast as possible.
For scooters in stock, we dispatch the next business day.
After the scooter is dispatched, a tracking number will be sent to your account for your reference.
Normally, the delivery day varies according to your location, but generally 5-12 days within the mainland EU.
The following is a list of EU countries our Electric Scooters can be shipped to:
| | | | |
| --- | --- | --- | --- |
| Electric Scooter Rate | Parcel Rate | Custom Duties | Countries |
| € 40 | € 15 | N/A | Germany, Belgium, Austria, Poland, Denmark, Luxembourg, Czech Republic, The Netherlands. |
| € 50 | € 18 | N/A | France, Hungary, Sweden, Italy, Slovakia, Slovenia, Monaco. |
| € 60 | € 21 | N/A | Spain, Portugal, Ireland, Finland, Lithuania. |
| € 80 | € 23 | N/A | Greece, Latvia, Romania, Croatia, Estonia, Bulgaria. |
There is no delivery service to the following regions of individual countries:
Denmark: Greenland and the Faroe Islands
France: overseas departments
Italy: Campione d'Italia, Livigno
Spain: Canary Islands and Ceuta + Melilla
Finland: Åland Islands
2. Delivery Time
In-stock items typically ship from our warehouse in Germany within 3-5  working days once the order is placed and payment has reflected.
Delivery times and fees will vary depending on where you live.
Once shipped, you will receive a shipping confirmation that includes your tracking number, so you can track your order(s) from time to time.
We are unable to provide additional shipping information or documentation for third party shipping. Any delivery dates provided by Varla are estimates. 
Any changes that the customer makes regarding shipping after the item is shipped, including but not limited to changing the address, putting an order on hold, or updating shipping settings/preferences surrenders the option for replacement items and/or refunds if any issues occur. 
*Due to the impact of the epidemic, the time for the order to be delivered to you will be different from the estimated time by 5-15 days.
3. Change of delivery address
NO FEE for changing the delivery address BEFORE we provide you with the tracking number.
€30 FEE for changing the delivery address is successful if the logistics information shows during transport.
€150 FEE will be charged if the package has already been successfully delivered to the original address.
4. Order Tracking
You can track your order and shipping & handling information on your account if you have registered one on varlascooter.eu. For more shipping information, email info@varlascooter.eu. We will get back to you in 24 hours. 
VARLA LIMITED WARRANTY AND POLICY ON REPLACEMENT PROCEDURES & RESPONSIBILITIES
Your purchase includes the following warranty. 
The warranty would be registered automatically when the initial purchaser ordered it in the online shop. The warranty is ONLY under the INITIAL PURCHASER. The 2-year warranty would be started since the initial owner receives it.
VARLA Scooter Warranty Details
All VARLA Scooter are covered under this all-inclusive warranty for the original owner against all manufacturing defects.
| | | |
| --- | --- | --- |
| Affected Part | Warranty Period | Service Content |
| Throttle | 24 months | Free maintenance |
| Controller | 24 months | Free maintenance |
| Frame | 24 months | Free maintenance |
| Motor | 12 months | Free maintenance |
| Battery | 12 months | Free maintenance |
| Charger | 12 months | Free maintenance |
| Inner Tube | 1 Month or 100KM | Free replacement |
| Brake Pad | 1 Month or 100KM | Free replacement |
| Kickstand | 1 Month or 100KM | Free replacement |
| Fenders | 1 Month or 100KM | Free replacement |
| Aesthetic Damage | Not Covered |             - |
Replacement Procedure:
VARLA will replace any and all component that is deemed to be defective or damaged (including damage incurred during shipment) exclude user error.
1. Claims
All claims to this warranty must be made through VARLA. And submitted to email. Proof of purchase and photos or videos of the damaged product is required with any warranty request. Before making a warranty claim, we suggest that you contact us by email as there may be a simple fix for your problem. Valid warranty claims will be processed through VARLA within 2 year of initial purchase.
NOTICE: VARLA will not replace any part without first seeing photos or video of the damaged product. Customer needs to provide us with evidence by email.
2. Shipping Damage Claims
In rare instances, the item received may be damaged during transportation. If shipping damage occurs, please contact the email and provide us with photo or video proof.
NOTICE: we will not accept Shipping Damage Claims later than 7 days from receipt of products.
NOTICE: the specific warranty covering your Varla scooter bought from Varla Retailers is governed by the law of the state or country in which it was purchased and applies only to scooter purchased from Authorized Varla retailers or directly from Varla dealers.
TERMS OF LIMITED WARRANTY:
This limited warranty is not meant to suggest or imply that the scooter cannot be broken or will last forever. It does mean that the scooter is covered subject to the terms of the limited warranty. This limited warranty is void if the scooter is subjected to abuse, neglect, improper repair, improper maintenance, alteration, modification, an accident, or other abnormal, excessive, or improper use.
Damage resulting from normal wear and tear, including the results of fatigue, is not covered. Fatigue damage is a symptom of the frame being worn out through normal use. It is one kind of normal wear and tear, and it is the owner's responsibility to inspect his/her scooter. Damage resulting from improper assembly or maintenance, or from the installation of parts and accessories not compatible with the Varla scooter, is not covered.
All labor charges for warranty service are the responsibility of the scooter's owner. In the event that the processing of a warranty claim requires shipping, any such shipping charges are the responsibility of the scooter's owner. During the duration of this limited warranty, Varla will either repair any defective frame or component or, at our option, replace any defective frame or component with the same or most nearly comparable model or component then available.
THIS IS THE EXCLUSIVE REMEDY UNDER THIS WARRANTY. ANY AND ALL OTHER REMEDIES AND DAMAGES THAT MAY OTHERWISE BE APPLICABLE ARE EXCLUDED, INCLUDING, BUT NOT LIMITED TO, INCIDENTAL OR CONSEQUENTIAL DAMAGES OR PUNITIVE DAMAGES. THIS IS THE ONLY WARRANTY MADE BY VARLA ON ITS FRAMES AND COMPONENTS, AND THERE ARE NO WARRANTIES WHICH EXTEND BEYOND THE DESCRIPTION HEREIN. ANY WARRANTIES THAT MAY OTHERWISE BE IMPLIED BY LAW INCLUDING, BUT NOT LIMITED TO, ANY IMPLIED WARRANTY OF MERCHANTABILITY OR FITNESS FOR A PARTICULAR PURPOSE, ARE EXCLUDED.
This Limited Warranty gives the consumer specific legal rights. The consumer may also have other legal rights that vary from state to state or country to country. Some states and countries do not allow the exclusion or limitation of incidental or consequential damages or warranties, so the above limitations or exclusions may not apply to you. If it is determined by a court of competent jurisdiction that a certain provision of this limited warranty does not apply, such determination shall not affect any other provision of this limited warranty and all other provisions shall remain in effect.
WARRANTY TERMS SPECIFIC TO E-SCOOTER
This warranty pertains to any of the essential electric scooter components that are found defective provided that the product was used in a standard and controlled manner and that it was maintained according to the manufacturer's instructions manual. Essential components include the scooter frame, electric motor, battery, display, and controller.
Corrosion on electrical components is not covered by the warranty. You should dry the contacts on the battery and other electrical parts to prevent corrosion and oxidizing. An electrical contact cleaner can be used to keep connections clean if needed. In extreme weather (for example, in a community where roads are salted in winter) you can apply battery terminal grease as a preventative.
HOW TO MAKE A WARRANTY CLAIM
If you believe your Varla has a warranty issue, your first point of contact should be your Varla Online Store where you purchased your scooter. If you purchased directly from Varla Online Store, please contact our customer service team for instructions on how to proceed: info@varlascooter.eu.
FAQs ABOUT OUR WARRANTY
Q: I am not the original owner, bought a second-hand Varla scooter. Is my electric scooter covered by the warranty?
A: Yes, you can enjoy the warranty only if meet the following 2 conditions:
1. The 1-year package hasn't expired since the initial owner received it
2. You have the initial owner's name & the initial order number.
Q: I crashed and damaged my scooter. Is warranty coverage available to me?
A: Sorry, crashes or accidents are not covered by the warranty policy. The warranty only covers defects in manufacturing, not damage from crashes. 
Dual Hub Motor
The Dual 1000W hub motor on the wheels can provid a strong 3200W output power, which is powered by 2 x 25A speed controllers, maintaining the optimal performance of the e-scooter at all times.
Dual Suspension
The front and rear independent suspension can greatly absorb the discomfort caused by rough roads.
Dual Hydraulic Brake + ABS
Dual hydraulic brake plus ABS system ensure you a safe and smooth sudden brake.
LED Headlight & Taillight
Equipped with front & rear lights, they can illuminate the road and remind others, making you safer to ride at night.





52V/18.2Ah Lithium-ion Battery
Equipped with the 52V/18.2Ah capacity lithium-ion battery, 
 it's able to reach more than 64+km long-distance riding on Eco Mode.
8-9 h (1 charger)
4-5 h (2 chargers)
With intuitive and informative LCD Display, everything you need to know: distance, speed, battery power, etc. all available to you at a glance.
Fast and convenient locking clamp makes folding and unfolding easily.
9.1-inch-wide deck provides enough room for your feet to stand side by side.
LED Headlight & Taillight
Pull the brake and the front& rear red lights will light up. They can illuminate the road and remind others, making you safer to ride.
Front and Rear Shock Absorption
Using independent suspension system, the Varla Scooter can absorb more bumps and keeps your ride smooth and stable.
Dual Hydraulic Brake (Upgraded)
More powerful, more effortless braking and longer lifespan. The sealed system works well in any riding conditions.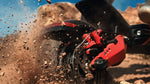 Dual Hub Motor
1000W*2 Hub Motor
Eco/Single/Turbo Mode
3200W Peak Output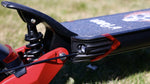 Dual suspension system
Front and rear suspension
Reduce road bumps
Ensure a smooth riding experience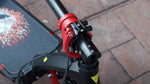 Dual Lock Clamp
Security and stability
Secure safety performance
Quick-Fold and Unfold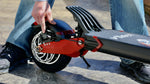 Dual Hydraulic Brake + ABS
Efficient braking performance
Better drainage performance
Anti-Lock Braking System
Speed Mode
Eco/Single/Turbo
Charging Time
8-9H (single charger)
4-5H (two chargers)
Charger
2.0A quick charger
Brakes
Dual Hydraulic Brake + ABS
Tires
10 inches Pneumatic Tires
Suspensin
Dual Independent Suspension
Lighting
Front & Rear LED
Frame Material
Aluminum Alloy
1. What's the Top Speed?
The max safe speed can up to 20km/h.
2. What's the Payload Capacity of Varla Eagle One?
The payload capacity can up to 150kg, but we recommend that the max safe payload is 120kg.
3. How Long Does the Varla Eagle One Go?
Generally speaking, the range can reach 64+km per fully charge on Eco mode.
Ranges on scooters vary greatly by riding style, temperature, and terrain.
4. How Long Does It Take to Recharge the Battery?
1 Scooter Charger : 8-9 hours from 0%-100%
2 Scooter Chargers : 4-5 hours form 0%-100%
5. What's the Dimensions of Varla Eagle One?
Unfolded Dimensions: 128 * 64 * 130 cm
Folded Dimensions: 128 * 64 * 51.1 cm
1. Varla only sells Adult Electric Scooter, which means a minimum age is required. (≧ 18 years old)
2. Our electric scooters have CE Marking, which means they are legally safe enough to sell everywhere in Europe.
3. Varla Eagle One is clamped at 20km/h to comply with the current EU legislation. (The speed limit can be removed through P-Setting.)
4. Please obey all the speed laws in your country and travel at a safe speed.
5. Always wear a helmet and check your scooter condition before every riding.