How to Optimize Your Daily Routine with a Commuter Scooter
In this technology age, an aspect that has got the attention of both millennials and the older generation is eco-friendly products. An innovative product such as the commuter scooter needs to be sustainable and harmless to society. Hence, it eases daily activity as an alternative fashion to the traditional means of transportation.
Many developers keep introducing sustainable fashion machines that make life easier, and one of the innovative products so far is the efficient Varla Pegasus. Over the years, double scooters have kept improving, including introducing the dependable 25 mph electric scooter and 1000w electric scooter. Combining these two features in a product signifies higher speed, increased durability, improved charging duration. It is suitable for adults and older teens who want to cover a long distance in the shortest time.
Generally, a commuting scooter is fun, easy to fold, and does not require a driving license. It helps beat traffic faster and other means that may cause a delay.
What Are Commuter Scooters?
As a fresh type of electric motor scooter, commuter scooters are sustainable fashion for traveling, which include a wide variation, such as electric scooters. With this, adults can commute freely, especially for professionals with large distances from workspace to home. In this era, it has become the alternative fashion to bus riding.
A close comparison to electric scooters is the standard kick scooter. Kick scooters can also transport people around, but it barely supports heavyweight. Hence, it is only best suitable for kids. The wheels in an electric scooter are big enough to operate fast, even though it is quite expensive than the standard kick scooter.
Why I Chose a Commuter Scooter to Optimize My Daily Routines
Commuter scooters help both professionals and work at home individuals to carry out mobile tasks. Among several reasons for choosing electric scooters, the popular ones are listed below.
1. It Saves Cost
Although scooters in the commuting category are more expensive on first purchase, it saves cost in the long run. You spent more money trying to fix a worn-out part of a regular scooter in a short period. Also, the price is relatively low, about tax and insurance bills. The second-hand versions incur a higher tax for bikes and cars, but scooters are not the same. Both new and second-hand commuting scooters have similar tax ratios.
Several factors are responsible for the insurance fee, including security and storage system, but it is not as expensive as cars or bikes.
2. Environmental Friendly
Electric scooters are eco-friendly and do not release pollution into the atmosphere, unlike vehicles that emit fumes. Also, it minimizes the tendency of releasing toxic CO2 into the atmosphere while stuck up in traffic.
3. Fuel Efficiency
Not being caught up in traffic due to its portable size is one of the various ways of preventing fuel wastage. You can cover more miles with a two-wheeled transport system than its four-wheeled counterpart. Also, cars have a bigger tank, which requires some reasonable fuel levels before operation. With a scooter, you can manage a small quantity of fuel.
4.Ease of Usage
Electric scooters are comfortable and stress-free for your day-to-day transportation. The frame is light, and you can easily turn it around in any direction. Hence, it is the best choice for an inexperienced rider. Your sitting position will be similar to that of the chair because it has a feature that supports an upright sitting position.
5. Fast Speed
Apart from being an eco-friendly product, commuter scooters are faster than skateboards or bikes. Although it is not as fast as cars, especially cars' new models, its quick change in transition is worthy of note. In busy environments where an external force delays large transporting means, electric scooters can easily navigate through the situation.
6. User Friendly
Electric scooters are the alternative fashion to transportation because of their simple interface. Beginners can navigate the machine by simply using its manual. It manages expenses because you would not need to pay for training or a learning app. These eco-friendly products vary in price based on quality.
Optimizing Daily Routines with Commuter Scooter
There are several benefits of optimizing daily routines with commuter scooters. This includes its sustainability, durability, and versatility.
Most commuter scooters are relatively cheaper to optimize daily routines than cars, especially since it requires low cost of maintenance. Save yourself some money if you will mostly use public transport daily.
You can get an electric scooter for as low as $300. If you calculate the daily expenses, it is cheaper than how much you spent at a coffee shop or refueling your car.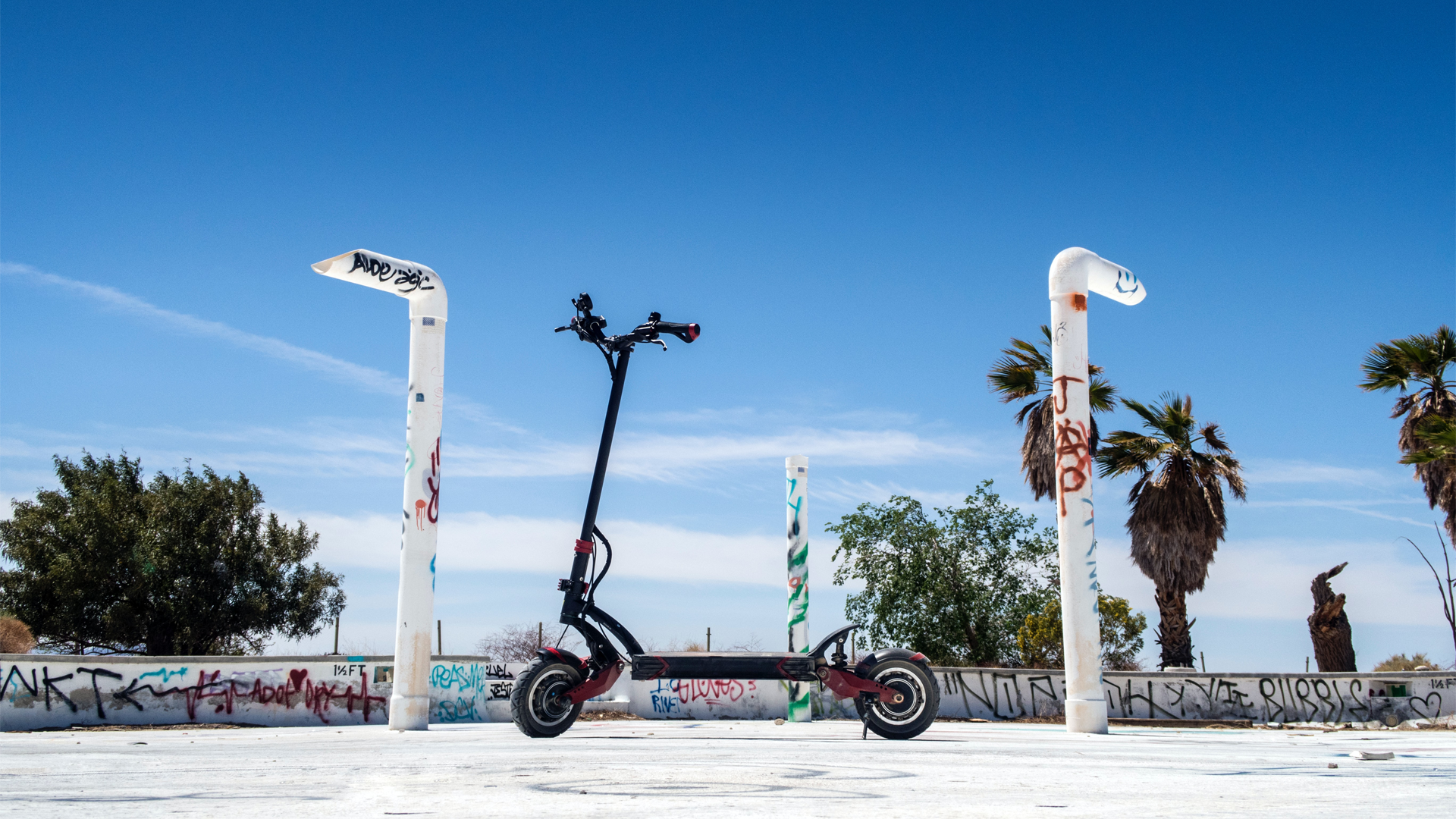 E scooters meet most local laws. For instance, governments are supporting transport systems that can ride on both rough and smooth roads. Most roads in the cities are smooth enough to accommodate scooters, but ensure the area is not too busy. On the other hand, cities are responding to eco-friendly products by building lanes that can share both scooters and bikes simultaneously, and optimize daily routines.
Undoubtedly, sizes of scooters wheel vary, and each has its specified purpose, while many of them can cover long distances. However, Various wheel sizes respond differently to acceleration and speed. Are you a long-distance rider and an expert in commuting with a scooter? With electric scooters variability, you can choose products with big wheels to perfectly optimize your daily routine.
The standard electric scooter for adult covers a distance of 20 mph, 32 mm/h. Most electric mobility scooters today have about 30 mph. Hence, a 25 mph electric scooter is the average standard for a quality product. On the other hand, some electric mobility scooters can go beyond 30 mph, especially designs powered by gas. If you want a fast and smooth ride to optimize your daily routines, 30 mph electric scooters have got you covered.
However, It is a different ball game for kids' sustainable fashion products. A speed between 15 mph and 18 mph optimize their daily routines best. This is reasonable because kids are more prone to accidents, and going at high speed will be against the laws in most countries.
Ride Daily with Families and Friends on Electric Scooters.
Electric scooters have become a buddy for most families and friends by simply optimizing their daily routines. There is a great joy that comes with getting things done at a faster pace, especially when using quality commute scooters like Varla Pegasus. You can optimize your daily routines by simply commuting with an electric scooter to that bookshop, coffee shop, barbershop, favorite saloon, even your lecture room! Commute scooters are the most efficient eco-friendly products that make life easier than ever.
It's stressful trekking to visit a friend or using the loaded public bus after long working hours. Not only do you save yourself some extra cash, but you also reduce the physical and mental stress. You can effectively manage your mobility with an electric scooter. You get to optimize your daily routine by seeing the achieved results at the end of the day.
Also, commute scooters are economical for individuals who cannot afford a car, not only in the purchase but also in maintenance. More so, you'd escape the car trouble on days when you need to optimize your activities. Having a breakdown and getting a mechanic to repair it occasionally can be tiring. The safest, user-friendly, and cheapest machine to optimize your daily routine is an electric scooter. Minimize cost while you have fun with your friends and family.
Commuter scooters for adult are suitable for optimizing daily routines, because they have a seat that supports the backbone. Hence, Varla Pegasus, in a sustainable fashion, considers the health situation of its users. Optimize your daily routines today, with the most comfortable electric scooter for your ride or journey.
What Varla Pegasus Provides
While reading the guide, you would have come across the words "Varla Pegasus," but let's discuss why it is unique.
Varla Pegasus is one of the dependable scooters you will come across. It is one of the best models to optimize your daily routine. Its 25 mph gives an average speed performance; it is neither too slow nor too fast. It covers up to 60 miles and offers the best leisure riding experience. This excellent product is the latest 1600W version, which is enormous than the regular 1000W electric scooter.
With these added features, it can travel on both highlands and lowlands areas. It provides support for riders with a 300lbs seat capacity. This is proof that users' comfortability is one of the manufacturer's priorities during production.
Its manufacturers provide a 2-year warranty, which has helped build its trust in many users.
Final Thought
Before wrapping up, ensure you know enough information about the product or services you want to patronize. A product like Pegasus from Varla Scooter has a good reputation among its users, and you can also read up on detailed information.
Commuter scooters are developed to provide a solution, but it could be otherwise if you have no idea what you are getting into. Hence, use your electric scooter well to enjoy its features and maximize its durability. European countries are encouraging eco-friendly products as well, contributing to the popularity of commuter scooters.