Is it Worth Giving Up the Car to Buy a Varla scooter?
Electric scooters are in hot trend because of the abundant advantages they bring to the consumers. Today, we'll be discussing "Is it worth giving up the car to buy a Varla scooter"? We'll try to find the answer to this question through supportive details.
So you will be able to figure out whether you should go for a Varla scooter or your normal car or bike. Let's not waste more time here and begin our discussion right away.
Some Benefits of Varla Scooters over Your Normal Car
Giving up your car is like making a very important and tough decision. So you must be aware of the riding benefits of an electric motor scooter.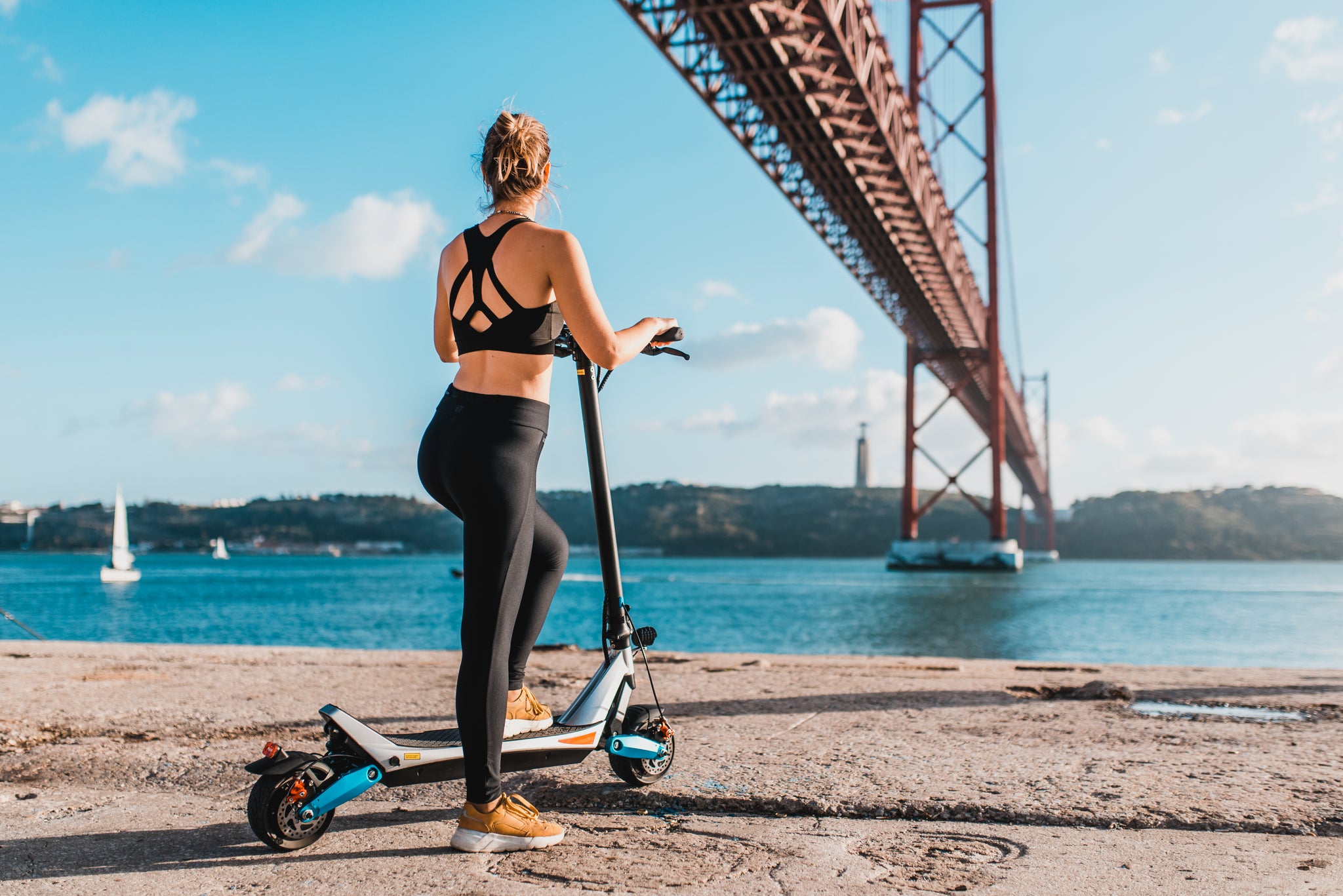 1-Better Sustainability:
We often come across this discussion regarding fuel vehicles. Most of the cars and bikes use fuel to charge the travel around the city or other places. But that is the exact opposite thing with the Varla scooters.
Our adult electric scooters operate on efficient lithium-based batteries, and riders just have to charge their scooters for one time, and they can get through a day of normal travelling.
Moreover, electric motor scooters are environment-friendly rides if we compare them against cars running on fuel engines.
Fuel or diesel engines emit harmful gases polluting the atmosphere. So, electric rides have a fair advantage of keeping a better sustainable future.
Many electric cars are being introduced in the consumer's space providing the same safe functionality as our electric scooters.
So, scooters electric are highly safe for the atmosphere as we already suffer from an environmental crisis.
2-Running Cost:
The travelling cost is ultimately higher on cars than on the Varla dual motor electric scooters that offer power-efficient travelling. Though, fuel and diesel prices are different depending upon your geographical condition. But still, electrically charged rides are way less costly.
You can travel and cover more places if you are going tight on budget, and that is the best possible advantage of having an e scooter over cars running on fuel engines.
So if travelling cost matters to you a lot, then you can definitely consider looking over some of the best electric scooters at Varla.
3-Space Friendly:
That might be the most important point for some people. Electric scooters are great at saving space when it comes to parking anywhere. In addition, some car owners don't have garage space at their residence, and that can be an issue.
But Varla electric scooters give you the great luxury of keeping them inside your living space. That's mainly because of the compact size design ensuring better storage options.
Moreover, our incredible electric scooters bring folding technology which saves more space.
You can now keep your city ride within your house, and Amazing, isn't it?
4-Saves Time:
If you travel around the city daily and you go to different places, then a car will consume a lot of time. But thankfully, this is not the case with electric scooters. They come in really handy size options, and they can move around the alleys quicker than any other vehicle.
This is why you just need to have an electric motor scooter if you want to go somewhere urgently. Because some out ventures on car can turn you down with traffic blockage. There is a significant number of cars on every road today than 5-10 years ago.
Things are moving really quickly, and so does the population and purchase of vehicles. So you do expect to find a lot of cars on the road whenever you go outside. Varla scooters bring streamlined design, promoting quick transportation around the city. Like Eagle One, with a top speed of 40mph while Varla Pegasus is regarded as an electric scooter 30mph.
Therefore, consider buying one of our electric scooters if you want to save time going outside.
5-No License Required:
You always apply for a license when you get a brand-new car, or don't you? The application approval for the license can take a lot of time, and it can be stressful. You can't legally drive a new car without having a license, as it's mandatory.
You have to pay for the license fees and documentation. That is the consumption of money and time together. Usually, e scooters don't require a license, and you can freely drive them around the city legally.
Many states are allowing you to ride adult electric scooters without any sort of permission. So you don't have to pay for any time fees that permit an electric scooter's riding. That is another bright reason to go for our Varla scooters.
6-They are Cheaper:
Buying a car is like making a substantial investment, and that can be hurting for some people. So this is something that you don't experience when buying a fast electric scooter. Our premium all terrain electric scooters come at cheap pricing while providing a commendable riding experience.
There are a couple of things to acknowledge when buying any type of vehicle. Most people who can't afford to buy a car choose the installation option, so they pay on a monthly basis. And that process can take up to some years.
You are just bound when you buy a car as your day-to-day transport. The electric scooter is a one-time investment, and that too at a very fair cost. So buying an electric scooter is easy on your pocket.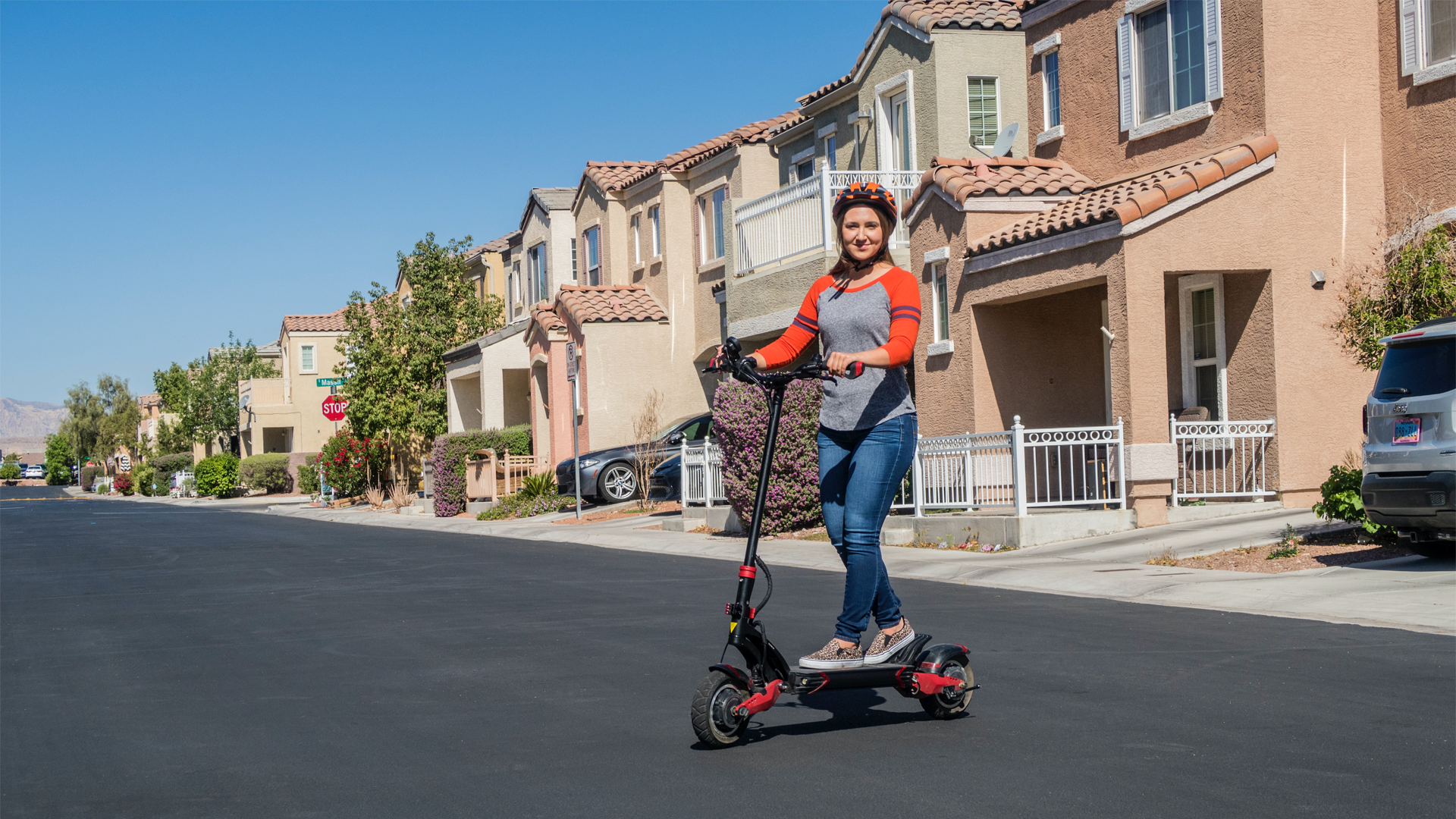 7-Affordable Maintenance:
Machinery needs maintenance in some form/shape for consistent performance. You can't operate any machinery for a long time without maintaining it. Also, maintenance requires a lot of money when we talk about cars.
You will be spending a lot of money every month on your car's engine maintenance. In addition, consumers will also have to look after the vehicle in case of any damage.
Changing tires or windows can be really expensive, and that's the drawback of owning an expensive vehicle.
Besides, at Varla won't take a lot of money for electric scooter maintenance, and our electric rides come with a straightforward structure and reliable engine. Battery defaulter can be the main problem if you don't keep a check on the battery maintenance weekly.
Otherwise, it is very cheap to maintain and travel using one of our Varla electric scooters.
8-Speeding:
That might be your main concern when you consider buying an electric scooter. Some people think that e-scooters don't excel with speeding when travelling through different places.
But Varla is exceptionally powerful and bring better speeding functionality.
Fast electric scooters have this manufacturing process that they can't surpass the speed limit of cars. But you still have more than enough speed capacity to commute with driving confidence.
Besides, you can't match the speed limit of cars when travelling out of the city. A normal vehicle like a car is ultimately a better option when travelling out of town (distant places).
Final Thoughts
So that was our discussion regarding "Is it worth giving up the car to buy a Varla scooter"? There are different aspects of driving a vehicle inside the city, which is why some people are shifting towards adult electric scooters for basic commuting.
Buying a full-fledged car will be a hefty investment for some people, while Varla can prove their worth being affordable at the total cost. If you travel outside the city a lot, then a car is a better option overall.
But you can definitely prefer our electric scooters for quick and affordable in-city travelling.