What Are the Main Features to Compare between Electric Scooters?
Electric scooters are fun to ride around the town, and they act as convenient storage too. So today, we will discuss what are the main features to compare between electric scooters? The specifications can change with the variations in buying purpose.
Some people buy electric scooters for amusement purposes, and that's when they don't consider the specifications strongly.
On the flip side, many people buy electric scooters purposefully as they set some standards for their expectations.
Therefore, the features can vary in the electric scooters if we compare them. So without wasting any more time, let's jump into the details of this topic!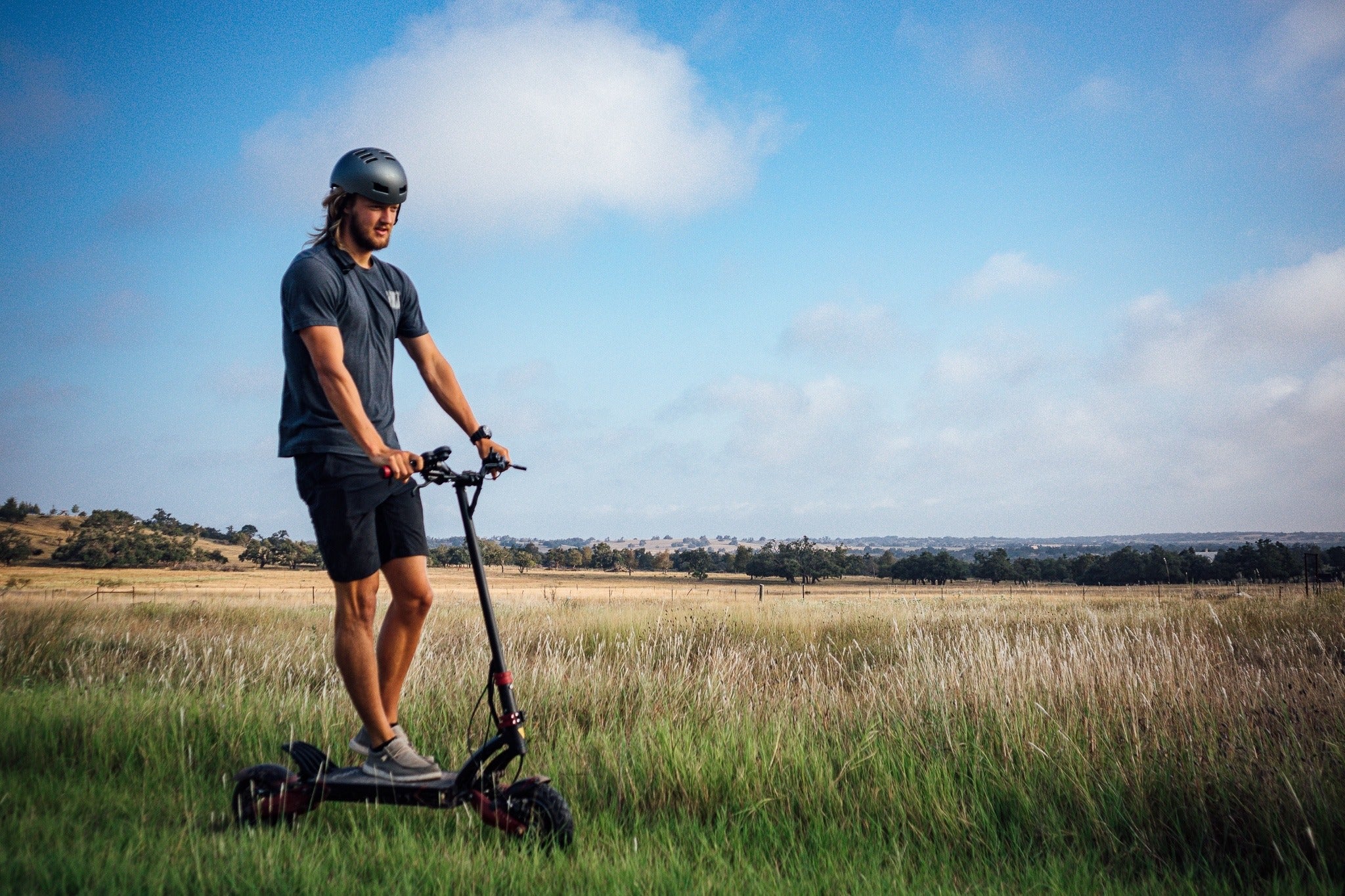 Essential Features to Consider when Choosing an Electric Scooter
It can always be stressful to select the right electric scooter with so many options available in the consumer's space.
But our helpful feature orientation guide will let you select the exact electric scooter without any hassle. So let's begin!
1-Purpose of the Electric Scooter:
It would help if you had an idea about your electric scooter usage in mind, and that's the most crucial part when comparing different options of e-scooters. Many parents buy their kids these e-scooters that are upgraded versions of toys.
Such e-scooters for the kids don't offer premium quality to back the durability in the shape of any bump or crash. These scooters carry plastic bodies with fragile motors, but they are more than ideal for kids in particular.
On the other hand, e-scooters for the adults observe more sales than e-scooters for the kids in the market.
These e-scooters bring about the best exterior to back the high mileage functionality. They are durable and robust as we compare them against a plastic version of e-scooters.
It Depends:
So it all depends on the purpose of your purchase as all e-scooters are different in several aspects. You cannot expect to travel long distances with a weak motor and a soft body that won't bear your weight for long.
Make sure you purchase the top electric scooter linage of Varla if you want the best performance and better comfort. You can look over other options if you are willing to buy an electric scooter for your kids, and it's just that simple.
2-Demonstrate the Battery:
The buyers will have to demonstrate the battery life of the electric scooter that they are willing to purchase. As you know, the entire functioning of your electric scooter relies mainly on the battery.
Moreover, the quality of a battery inside the electric scooter also varies, impacting the performance big time. Most limited performers incorporate lead-acid batteries that don't last long and aren't the most powerful.
Lithium-ion batteries are different, and they are much more reliable in terms of performance and longevity. You will find Varla e-scooters outclassing every other e-scooter variant in terms of battery performance and longevity.
So make sure to select the right e-scooter with exceptional battery performance to meet your riding expectations.
3-Frame and Wheels:
Who doesn't want a perfectly strong chassis and set of high-performing wheels? That has been the central debate since the e-scooters came into the marketplace.
You will find yourselves in a lot of confusion since the manufacturers don't really illuminate the qualities of their e-scooters.
Some e-scooters feature very vulnerable chassis resulting in limitations in terms of durability and strength. Try to go for the e-scooter range with a high-quality aluminum structure ensuring strength and stability when riding after all.
Now there are many varieties in the wheel that we see in the e-scooters. Make sure to choose wheels with better aluminum rims and rubber that you can find in Varla electric scooters. So you can have a better performing e-scooter overall.
4-Choosing the Deck:
The deck or the platform of your electric scooter is the area where you stand while placing your feet. The platform of your e-scooter can vary in terms of textures and materials, and most decks feature better gripping textures to the feet.
It is an absolute necessity to have better traction on your e-scooter platform as it also determines your ride's safety. So make sure to select the platform where you can place your feet comfortably along with a better grip for safety.
Spacing:
Here comes another crucial feature when comparing electric scooters together. Your feet need appropriate space for comfortably standing while riding to places, and there are different variants of e-scooters offering different foot spacing functionality.
You don't want a ride with limited feet spacing decreasing your riding comfortable on top of everything. Try to find a suitable ride with a better deck spacing option for an exceptional riding experience overall.
Seat Attachment:
Most e-scooters will come without seats as they offer the same ride as skateboarding. Some riders don't go for seats, while some prefer riding with a comfortable seat on e-scooters. It is all about making preferences as we talk about different customers.
Therefore, seats don't come by default, but the optional attachment option is available with most manufacturers. It makes sure that the customer gets what he wants out of his e-scooter ride.
So if you are outdoorsy and often go for long rides on your scooter, then make sure to attach a seat for provided comfort.
5-Speed Limit:
You can expect your e-scooter to provide you with the same speed limit as a regular scooter or a bike. The speed limit is drastically reduced with an e-scooter lineage as they run on batteries and have different functioning.
The energy is mainly divided between different components of the e-scooter. All the battery cells will have to support the engine, headlights, and screen panels on some e-scooters.
Speed range is different from the different models of the e-scooters in the market. Some models have speed limiters installed to ensure a safe riding experience when on the road. You can't speed and compare these scooters with other bikes.
Range:
Most e-scooters will have a maximum speed limit of 20 mph, but that is not the same with the latest advancements in e-scooter models. The e-scooters from Varla have a high speeding limit which will exceed your expectations out of an e-scooter.
6-Power:
Here's the most crucial factor of your electric scooter as it serves in several ways. The engine is like the brain of your ride, as everything depends upon this part of your e-scooter. The power capacity is different with different variants of e-scooters.
In addition, selecting the power capacity is also dependent on your usage and riding nature. Most causal e-scooter riders won't stress upon high performing power engines. Also, regular e-scooter riders demand better power and versatility associated with the e-scooter.
So make sure to specify your requirements as we talk about the power and mileage range of the e-scooter in particular. You can check out some of the better performing power engines in Varla e-scooters. 
Final Words
So that was our complete discussion regarding the topic; what are the main features to compare between electric scooters? The topic illuminates all core aspects of buying an electric scooter while looking over some essential features.
Every rider has a distinctive nature and riding routine, so not every e-scooter is for everyone. Our detailed features discussion explains the needs of different e-scooter variants for different purposes. So you can have an exact ride of your expectations.