Why Dual Motor Matters to E-Scooters?
The innovations in electric scooters provide an easy and enjoyable way to experience new and exciting ways to navigate city streets or traverse nature trails.
As you probably know, electric scooters come with a wide variety of options, and it's essential to choose the one that best suits you.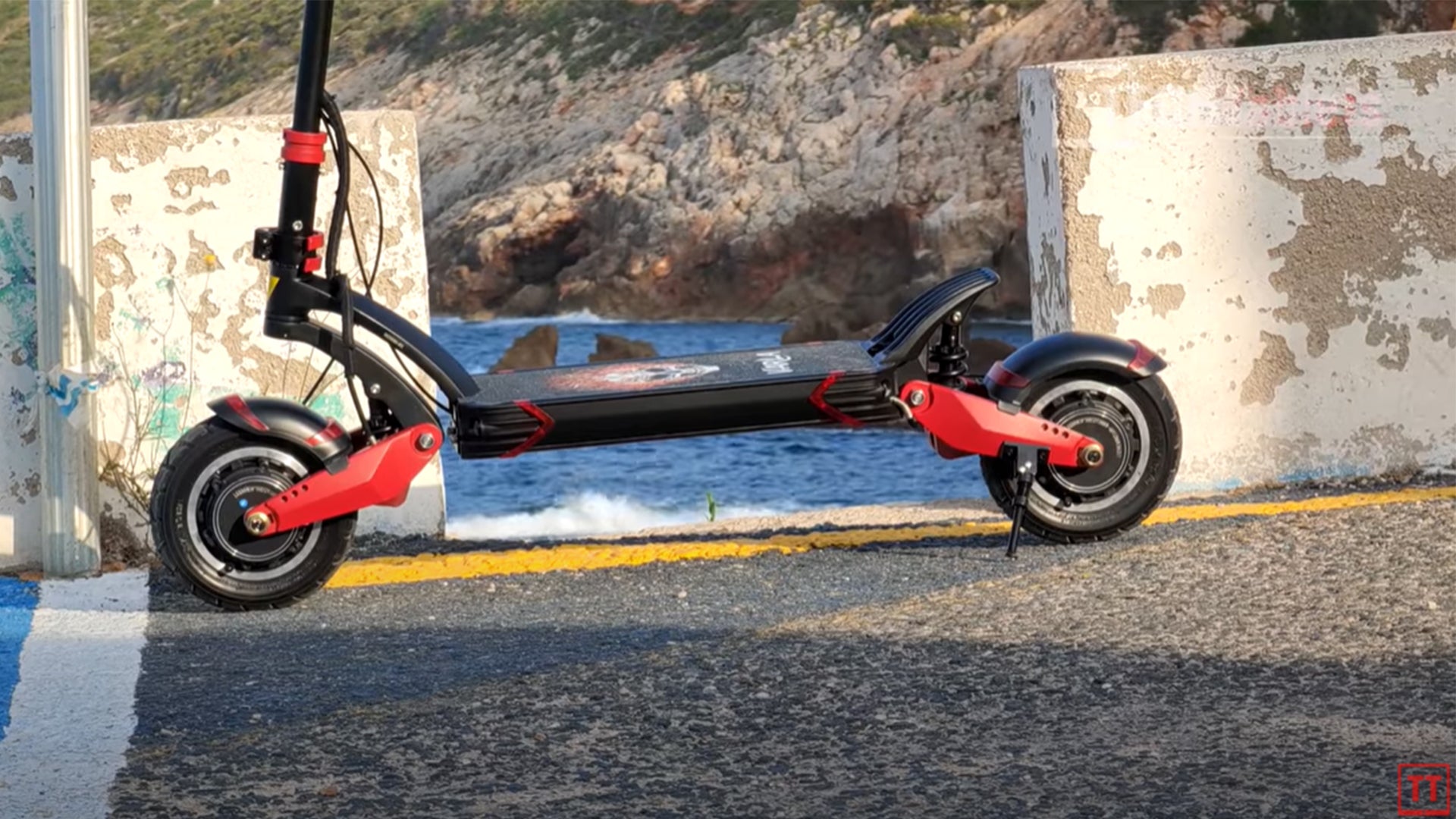 Dual motor means there is a motor in front & a motor in rear, they provide the power needed to catch that rush of speed and excitement that feels so good in the open air.  
DUAL MOTORS AND THE ADVANTAGE THEY PROVIDE
When an electric scooter possesses dual motors, it simply means that the scooter has propulsion mechanics on both the front and rear tire assembly.
Concerning the inner mechanics of the dual-motor e-scooter, it operates using the direct current or DC motor as the workhorse. It powers the movement and momentum of the electric scooter, giving its get up and go. The DC motor regulates acceleration, overall speed, power, and performance.
Therein, two is always better than one (let's be honest); the dual motors in a scooter provide an extra boost of power and speed to move forward. That added power functions to carry heavier loads (think rider and full backpack or bag or anything that one can carry on a scooter--or just this writer and a ridiculous quarantine weight). The dual-motor also adds speed to the scooter and more torque on steep slopes and sloppy terrain.
Whereas most electric scooters have a singular motor, Varla can offer two models. It is the best electric scooter for off-road purposes.
The Eagle One is a dual motor high-performance scooter made to go off the city streets and onto the trails. The Eagle One possesses a 500W motor. High-wattage motors consume more energy in a short amount of time, so a high wattage in an engine typically means that the motor can accelerate quickly, carry more weight, and climb steep hills.  
THE ENGINE--I MEAN ENGINES--BECAUSE THERE'S TWO
Dual motor e-scooters are some of the best electric scooters around. They have several perks over their single-motor competitors, making them an obvious choice when considering what type of e-scooter to purchase. Suffice to say, dual-motor e-scooters are advantageous over their single motor competition in a variety of ways.
For instance, Varla's Eagle One adult electric scooter can offer adrenaline seekers that much-needed fix with its high-performance dual motors for those that have outgrown their comfortable single-engine e-scooters.  
But what's the advantage of dual motors in Varla scooters? Especially when you put them on the best dual motor scooter models available.
Varla's dual engines are powered by a 52V/18.2Ah capacity lithium-ion battery. In less complicated terms, without all the number mumbo jumbo, it means the battery can provide more than 40 miles of long-distance riding on Eco Mode.
More specifically, in terms of power, the dual motors on the Eagle One allow it to reach an impressive top speed of 20 kph (can be unbridled). That's fast on an electric scooter. Like, real fast.
The two engines consist of a 500W hub motor on the wheels that can provide a peak power output of 500W. 2 x 25A speed controllers power the e-scooter to maintain optimal power performance. The rider decides how much umpf to feed the motors, whether it's to save power or go pedal to the metal.
Control of the power distribution helps the rider better manage the amount of time, speed, and wattage consumed by the engines. This type of control, along with the Eagle one's LCD heads-up display, will help regulate battery charge and the distance the e-scooter can travel.    
Finally, overall stability while operating the scooter is improved by the design of the dual motors because power is distributed evenly through the deck, chassis, and wheel assembly. In turn, they are providing more control to all that sweet and satisfying torque--rather than just spinning loose ground on one axle.
As if I didn't have to argue this point for you any further, but I did the math, and I can safely say that two>one.
TWO IS GOOD, AND I NEED THESE DUAL MOTORS
Of course, you need one. An electric scooter with dual motors has perks. Varla can boast that their scooters are well-reviewed, easy to assemble, reasonably priced, and powerful. Not to mention, Varla has options for payment plans and unique accessories for all your personalized needs.
Testimonials from Varla enthusiasts are a testament to the product's performance. One customer states, "This was my first electric scooter...I use it to get to work every day now, and it's a smooth ride, especially when you get a suspension seat. The assembly was easy, thanks to the instructional video. The scooter is easy to operate and is a pleasure to ride. I recommend this scooter!"
Another customer goes on to say, "Love it. Solid, well-designed, it allows me to get off-trail and travel further than I normally would! When I pull the trigger throttle, I feel like a beast rushing out! More power, more distance, and more fun."
Now go and get your fix in a dual motor electric scooter off road.